Venue & Hospitality
Conference Venue :
Protea Hotel by Marriott Cape Town Waterfront Breakwater Lodge, Portswood Road, V & A Waterfront Cape Town, 8001, South Africa
Conference Dates: November 19-20, 2018
Hotel Services & Amenities
Audio/Visual Equipment Rental.
Business Center.
Business Phone Service.
Complimentary Printing Service.
Express Mail.
Fax.
Meeting Rooms.
Office Rental.
Photo Copying Service.
Secretarial Service.
Telex.
Typewriter.
Video Conference.
Video Messaging.
Video Phone.
ATM.
Baggage Storage.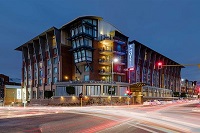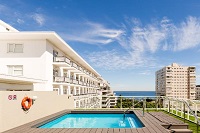 Transportation
9 Portswood Rd, V&A Waterfront, Cape Town, 8002, South Africa
1. Head southwest on Portswood Rd toward Helen Suzman Blvd/M6 0.3 km
2. Merge onto Helen Suzman Blvd/M6 1.1 km
3. Turn left onto Buitengragt St/M62 0.2 km
4. Continue onto Nelson Mandela Blvd/N1/N2 (signs for M3/Paarl/Cape Town International Airport/Somerset/Muizenberg) 0.9 km
5. Keep right at the fork to continue on Nelson Mandela Blvd, follow signs for N2/M3/Muizenberg/Somerset West 1.2 km
6. Continue onto N2 3.6 km
7. Keep left at the fork to continue on Settlers Way/N2, follow signs for ⛉ N2/Cape Town International Airport/Somerset W 11.2 km
8. Take exit 16 toward Lughawe Airport 0.5 km
9. Merge onto Airport Approach Rd 0.7 km
10. Keep right to stay on Airport Approach Rd 0.6 km Cape Town International Airport (CPT), Matroosfontein, Cape Town, 7490, South Africa
About City
Cape Town
In 1486 Cabodas Tormentas was the first European to reach the area and named it as "Cape of Storms". It was later renamed by John II of Portugal as "Cape of Good Hope" (Cabo da Boa Esperança).
Cape Town is a coastal city in South Africa. It is the second-most crowded urban region in South Africa after Johannesburg. It is also the capital and primate city of the Western Cape Province. The city is popular for its harbor, for its normal setting in the Cape Floristic Region, and for such well-known landmarks as Table Mountain and Cape Point starting at 2014. The city was named the World Design Capital was also named as the best place in the world to visit by both the American New York Times and the British Daily Telegraph..
The Western Cape is an important traveler area in South Africa. The city was as of late named as the most entrepreneurial city in South Africa, with the level of Capetonians seeking after business openings almost three times higher than the national average. Cape Town isn't just a mainstream global visitor goal in South Africa, however Africa overall. This is because of its great atmosphere, and well-developed infrastructure. The city has a few several well-known common highlights that pull in travelers, most eminently Table Mountain, which frames an expansive piece of the Table
Cape Town is a middle for significant communicate media with a few radio stations that exclusive communicate inside the city. Generally play popular music. Cape Town's most sports by participation are cricket, affiliation football, swimming, and rugby union and facilitated matches amid the 1995 Rugby and won the World Cup. The city of Cape Town has tremendous involvement in facilitating major national and global sports events. The Cape Town Cycle Tour is the world's biggest separately coordinated cycle race – and the first event outside Europe to be incorporated into the International Cycling Union's Golden Bike Series. It sees more than 35,000 cyclists tackling a 109 km (68 mi) route around Cape Town.